UC Ranch Properties consists of the most knowledgeable ranch brokers, agents and auctioneers in the nation. The UCRP Steering Committee consists of ranch property experts from Texas, Colorado, California, Montana, Wyoming and Florida.  This talented leadership team combines their more than 100 years of ranch property knowledge to provide the most advanced premier ranch marketing and ranch properties service available across the nation.  Their experience ranges from ranch management of some of the largest ranches in the nation to buyer and seller consolation on hundreds of premier ranch transactions.  Many members of the UC Ranch Properties team are prior ranch owners or are currently active ranchers in addition to working with the UCRP team.
UC RANCH PROPERTIES STEERING COMMITTEE
Our brokers and agents must meet specific and demanding qualifications on ranch property experience, knowledge and results to guarantee unmatched service and consultation to our clients. The UC Ranch Property team offers extensive expertise in ranch management, land use issues, agricultural production, real estate and property law, water and resource management, ranch construction, restoration, wildlife habitat and more.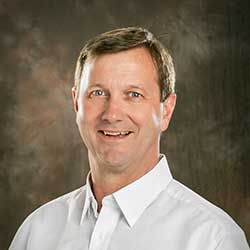 Steven King
As a graduate of the Wildlife Management program at The University of Maine, Steven began his real estate career in 1982 by focusing on transactions involving land. In 1986 he joined Patten Corporation, one of the largest land development companies in the US, as a land acquisition specialist. In 1987 he became a Regional Vice President and over a 6-year period was responsible for the acquisition, development, and sales of over 30,000 acres and $75 million. In 1993 he opened Colorado Woodland Properties, LLC, specializing in the sale and development of Colorado ranches, and successfully transacted more than 20,000 acres and $25 million. In 2009, Steven purchased United Country Real Estate | Timberline Realty, Inc. in Divide, Colorado. Joining the UCRE team has allowed him to share his expertise with more ranch and land clients than any other company in the US dealing in rural property.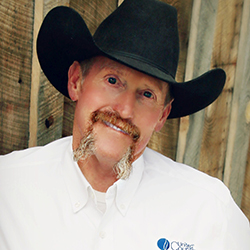 Jack Canterbury
Jack is a fourth generation native born Coloradoan whose family has been ranching in Colorado since the 1870's. He was raised on the 103,000-acre Eleven Mile Grazing Association Ranch that his father managed. Jack attended College on a Livestock Judging scholarship where he studied Farm and Ranch Management, after which he worked on various ranches throughout Colorado and Wyoming. In 1999 Jack met and married his wife Jean, a successful real estate broker, and they opened United Country Real Estate | Wapiti Realty Ltd. Jack's knowledge of land, ranching, animal husbandry, wildlife and real estate give him a unique skillset that was recognized by UCRE management and he was chosen as one of the six brokers throughout the USA to launch UC Ranch properties. Jack looks forward to becoming your trusted adviser whether you are selling or purchasing ranch property.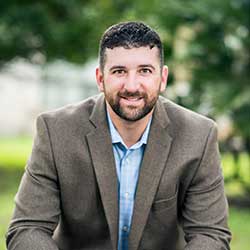 Dustin Ray
Dustin has been a leading ranch broker in Central Texas for over a decade and has transacted countless live water, Hill Country and recreational ranches throughout the state. Dustin maintains a very strong relationship with other brokers in the state and believes that this leads to more successful transactions.  He understands that while he has the largest marketing platform in the industry, there are other agents with loyal clients.  These relationships keep Dustin and his clients ahead of the rest in finding out about pre-market deals, off-market deals and active buyers in the market. His expertise and unique ability to complete even the most complex deals are rare qualities that very few brokers possess. Dustin is a founding member of UC Ranch Properties and currently holds a position on its Steering Committee.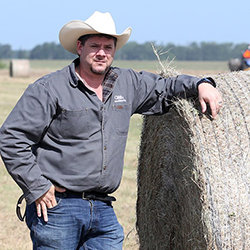 James Ross
James W. "J.W." Ross has been a Realtor® and successful real estate investor for the past ten years. Raised in Paris, Texas, J.W. has firsthand knowledge of the activities, owners and properties in the area. After serving in the 16th Special Operations Wing of the United States Air Force, J.W. joined the local United Country office, specializing in farm and ranch properties. Within five years he received the Top Agent of the Year Award, and in 2010 received the Realtor of the Year Award from the Board of Realtors. Recently, he has focused his activities to become a Texas Licensed Real Estate Broker in order to help educate others to find their own dreams owning and/or investing in real estate assets. Mr. Ross developed his knowledge and leadership in the fields of commercial and agricultural real estate, expanding his area of operations to include most of Northeast Texas.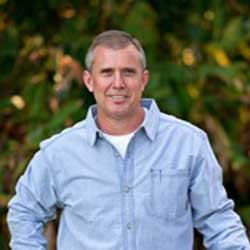 Brad Smith
Brad Smith offers 28 years of real estate sales experience selling all types of farm and ranch properties throughout North Central Florida. Since beginning his career in 1989 he has become the consistent leader in listings and sales in his market area with an earned reputation of honesty and hard work. Brad is sole owner and broker of UCRE | Smith & Associates Real Estate, which has closed approximately $100 million in the last 12 years. Property types handled include ranches, plantations, vacant land, horse farms, large recreational tracts and more. Brad also owns Smith Appraisal Services and has been doing appraisals in the Tri-County area since 1998. His knowledge in real estate and appraisals allow him to excel in providing excellent service and sales.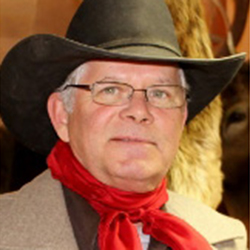 Gary Anderson
A real estate broker and third-generation farmer and rancher, Gary was born and raised on his family's ranch near Whitewater, Montana. Being involved in agriculture and real estate, Gary maintains familiarity with issues facing today's agricultural and recreational operations. He has specialized in large farm and ranch properties in Montana, Wyoming, North Dakota and South Dakota since 1977, and has been a licensed real estate broker in Montana since 1978, maintaining a local real estate business servicing the eastern two thirds of Montana, North Dakota, South Dakota and Wyoming. Gary and his wife Barbara joined United Country in 1990 and over the years have been recognized within the company for many national achievements.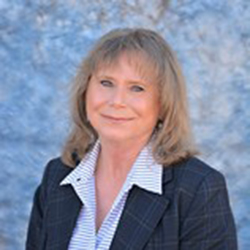 Sandra Jo Stevenson
Sandra Jo (Sandy) Stevenson is a California and Nevada real estate broker and is the designated broker for AAA Advantage Realty, Inc. owner of United Country Stevenson Realty, Auction Services & Property Management. Sandy has been a successful investor and developer of real estate projects (30 years' experience). Her management of United Country Stevenson Realty has produced and maintained a sales volume ranking her United Country brokerage in the Top 10% of offices nationwide. Furthermore, Sandy is a former United Country Region Vice President (Western Region) using her expertise to help other United Country brokerages, brokers and agents.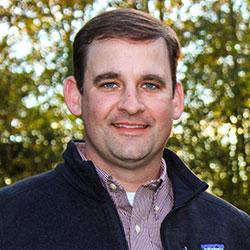 Patrick Gibson
Patrick is a graduate of Mississippi State University and has a bachelor's degree in Management of Construction and Land Development. He has personal experience managing pine timber and beef cattle on his farm in northeast Mississippi. He specializes in premier hunting and cattle ranches which often require a customized marketing strategy to reach willing buyers and sell at full market value. Patrick is an experienced broker who has facilitated complex, multi-million dollar transactions and is an expert at contract negotiation. He co-founded United Country | Southern States Realty and has lead his company to be the #1 United Country Real Estate office for 10 years. The most rewarding part of his career has been establishing trust and a working relationship with his clients and being able to meet the unique needs of each property.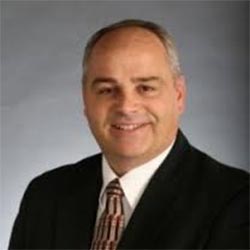 Shawn Terrel
Shawn Terrel brings a very extensive auction background to our team. With more than 28 years of professional real estate auction and bid calling experience across the United States, he has managed over 4,000 professional auctions with a focus on agriculture, land, commercial, residential and development properties. Mr. Terrel has served on the Board of Directors of the National Auctioneers Association, is a Past Chairman and President of the Oklahoma State Auctioneers Association, and has been crowned as a Champion Auctioneer in multiple states. Mr. Terrel is a graduate of the Certified Auctioneers Institute (CAI) at Indiana University and holds the Accredited Auctioneer Real Estate (AARE) designation.  He is a graduate of the Missouri Auction School and America's Auction Academy, where he is an instructor.
Our brokers and agents must meet specific and demanding qualifications on ranch property experience, knowledge and results to guarantee unmatched service and consultation to our clients. The UC Ranch Property team offers extensive expertise in ranch management, land use issues, agricultural production, real estate and property law, water and resource management, ranch construction, restoration, wildlife habitat and more.
UCRP MARKETING AND SUPPORT TEAM
Our large dedicated support team consists of advertising, marketing, design, website, technology, valuation, legal and other specialists to ensure our clients have knowledgeable and experienced expertise required to best market their ranch.

Dan Duffy
CHIEF EXECUTIVE OFFICER

Mike Duffy
PRESIDENT

Jason Cole
CHIEF FINANCIAL OFFICER

David Dickey
CHIEF TECHNOLOGY OFFICER

Trina Turner
EXECUTIVE ASSISTANT / AUCTION SERVICES

Mike Jones
PRESIDENT OF STRATEGIC CLIENT SERVICES

Ashley Breitenbach
DIRECTOR OF MARKETING

Michele Frisby
SENIOR CREATIVE DIRECTOR

Jihan Chesher
ASSOCIATE ART DIRECTOR

Angela Smith
COMMUNICATIONS MANAGER

Josh Sukraw
MARKETING COORDINATOR

Nick McGrath
MARKETING ASSISTANT

SJ Munoz
COPYWRITER

Amanda Siler-Cline
VICE PRESIDENT
ENHANCED MARKETING SOLUTIONS (EMS)

Angela Searcy
CREATIVE DIRECTOR

Nick Teson
PROJECT COORDINATOR

Amber Williams
GRAPHIC DESIGNER

Mitch Carey
IT INFRASTRUCTURE MANAGER

Mike Podraza
WEB DEVELOPMENT

Tonya Fellet
TECHNOLOGY SERVICES
MANAGER & TRAINER

Amy Hoffman
ASSISTANT WEB DEVELOPER

Duane Swenk
SENIOR BUSINESS CONSULTANT
Northeastern Division

Nora Sullivan
BUSINESS CONSULTANT

Melissa Clark
BUSINESS CONSULTANT

Richard Thompson
NATIONAL EXECUTIVE
VICE PRESIDENT OF SALES

Amber Glus
NATIONAL SALES MARKETING MANAGER

Jimmie Dean Coffey
DIRECTOR OF BUSINESS DEVELOPMENT
Area Vice President – Indiana

Angie Gallaher
REGIONAL VICE PRESIDENT – ARKANSAS

Bill Baker
REGIONAL DIRECTOR – VIRGINIA & NORTH CAROLINA

Jim O'Connor
STATE DIRECTOR – NORTHERN MISSOURI

John O'Connor
STATE DIRECTOR – NORTHERN MISSOURI

Rich Cloutman
REGIONAL DIRECTOR

Jim Jones
AREA VICE PRESIDENT – MIDWEST

Tom Panattoni
AREA VICE PRESIDENT – NORTHEAST

Ross Busch
AREA VICE PRESIDENT OF SALES

Travis Wofford
DIRECTOR – NEW MARKET DEVELOPMENT

Lisa Malick
DIRECTOR – PROGRAM SERVICES

Donna Chamness
TEAM COORDINATOR
ON-BOARDING MANAGER

Amy Gammill
PROGRAM SERVICES ADMINISTRATOR

Carmen Barnes
EDUCATION MANAGER

Patrick Barret
CORPORATE CONTROLLER

Tyler Davidson
STAFF ACCOUNTANT

Dan Lober
STAFF ACCOUNTANT

Ashly Frenzl
SENIOR ACCOUNTANT

Hillary Lewis
STAFF ACCOUNTANT

Imani Shannon
ACCOUNTS RECEIVABLE SPECIALIST

Julie Pearce
ACCOUNTS PAYABLE SPECIALIST

Jessica Barnard
DIRECTOR OF LEGAL AFFAIRS
CONTRACTS ADMINISTRATION

Linda Richardson
ADMINISTRATION ASSISTANT
LEGAL DEPARTMENT