From breathtaking views to the growing cattle industry, owning a ranch in Colorado has many benefits.
Colorado is well known for its mountains but the real growth opportunities in Colorado are focused on agriculture.  With 31.7 million agricultural acres in the state, Colorado is open to many farming and cattle raising ranchers. Each part of the state offers a different terrain supporting various agricultural, farming, and recreational efforts, which is why Colorado is the best state to own a ranch.
The Plains Region is comprised of smaller ranches and farms producing crops like wheat, hay, and corn.  In this region, you will also find hog and dairy farms.
The Western Slope covers about 40% of the state and with cool nights and warm days, it is home to the best-producing fruit, alfalfa, and sweet corn crops. With broad access to live water, cattle ranchers thrive in this area.
Rocky Mountains are well known as the best in Colorado for raising cattle and sheep. There are plenty of water resources, and the area is excellent for grazing.
History of ranching in Colorado
For over 150 years, the cattle industry has been the cornerstone of Colorado's agricultural history. 
Cattle ranching in Colorado dates back to the 1800s, when Texas cowboys started moving cattle into western Colorado. Although the initial thought of settling in the mountains to establish cattle operations was not widely appealing, due to the availability and nutritious grasses of western Colorado, the area started to flourish by the 1880s.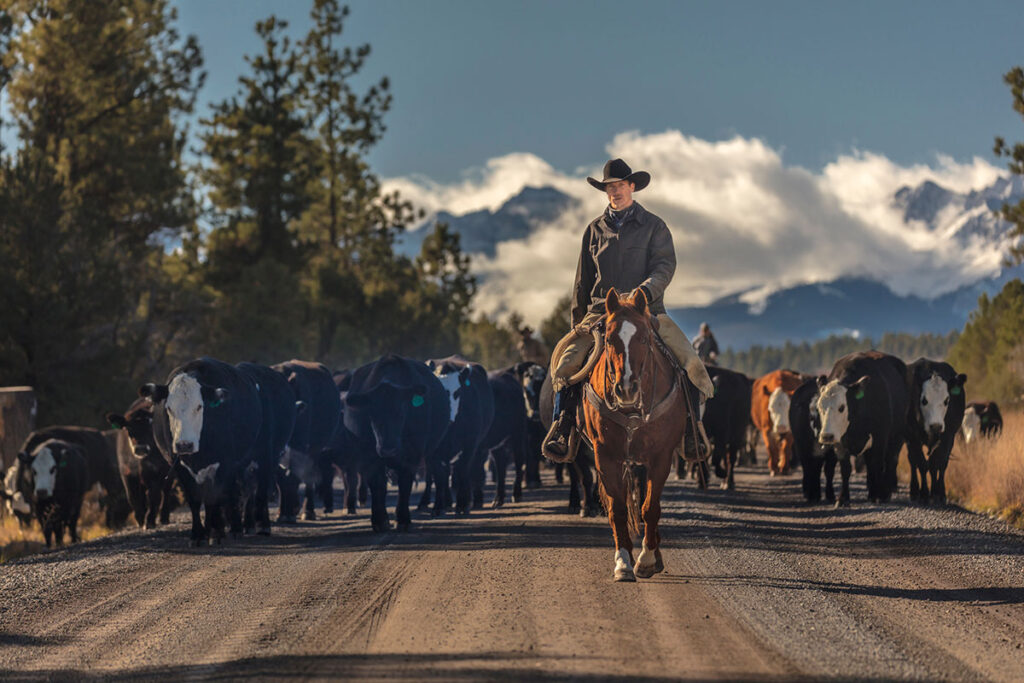 Until  1930's, all of the land used by cattle ranchers was open-range land. The open range cattle ranching as a specific method of livestock production in the Purgatoire River region and came in the 1860s. Open range cattle ranching refers to the practice of running cattle herds on the unfenced open public lands of the prairie. During the open-range era, cow branding was introduced and used to distinguish between herds.  As Colorado's cattle industry grew, it was becoming controlled by investors from the East and overseas who turned ranches into large-scale operations. 
UC Ranch Properties has an extensive inventory of equestrian ranches for sale in Colorado.  This includes this amazing ranch recently sold in Motrose, CO.  The most important feature of this property is the 46 +/- acres of land, which are easily accessed off of 550, the main road from Montrose to Ouray, Ridgway and Telluride.  
Outdoor Recreational Activities in Colorado
If you are looking for more reasons to purchase a ranch in Colorado, consider hunting or recreational property.  With the abundance of wildlife, you can immerse yourself in fishing, elk hunting deer, mountain lion, or bear hunts. Skiing, hiking, and enjoying the endless Rocky Mountain views are just a few more reasons to enjoy your luxury ranch in Colorado.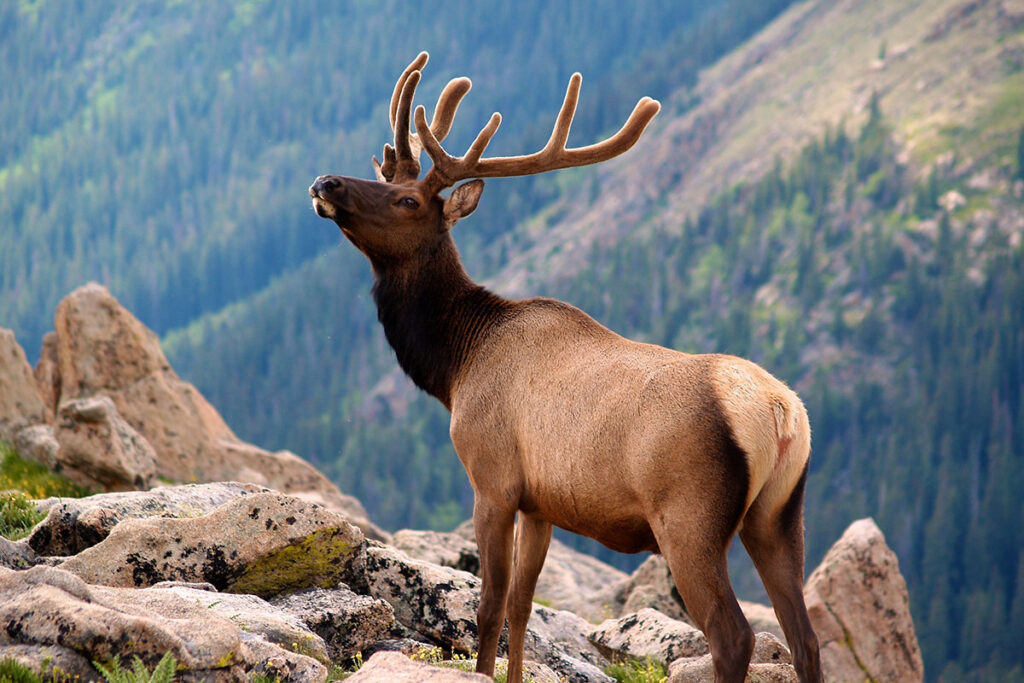 Colorado ranches and land values
Owning a ranch in Colorado has many benefits including low property taxes and the freedom of developing it as you need.  Colorado continuously sees an increase of farmland values. The 2020 Colorado average farmland real estate value (land and buildings on farms) was $1,590 per acre. This is an increase of 1.3 percent from 2019 and 1.9 percent from 2018, which is why Colorado is the best state to own a ranch. The average value of cropland was $2,200, up 1.9 percent from 2019. Based on the 2020 USDA land values report the average value of irrigated cropland was $5,300, up 3.9 percent from the previous year, and the average value of non-irrigated cropland was $1,370, unchanged from the previous year. Colorado currently has about 700,000 acres of ranches for sale with a combined market value of $2 billion. 
Currently listed ranches for sale in Colorado