Montana's scenic landscapes are just one of many reasons why the state offers highly sought-after ranches.
Montana covers an area of 147,040 square miles and it is the fourth-largest state in the United States. Bordering North Dakota and South Dakota to the east, Wyoming to the south, and Idaho to the west, Montana is the third least dense state measured by the number of people per square mile.  There are many reasons why the residents of the state love Montana and here are the top 8 for you to consider:
Known for its wide-open spaces and multitude of outdoor and recreational activities, you will find many ways to enjoy the ranch life. 
Montana is also known as Big Sky Country, a name derived from the unique views that the state has to offer.  The diverse landscape encompasses everything from mountain ranges and evergreen forests to wide-open plains.  Many ranches will offer stunning 360-degree views and if this is not enough you can always venture to visit one of many national parks to submerge yourself in the beauty of this state. 
Many lakes, rivers, and waterfalls provide an additional backdrop for some of the most amazing views in the United States. This is one of many reasons to consider owning a Montana ranch.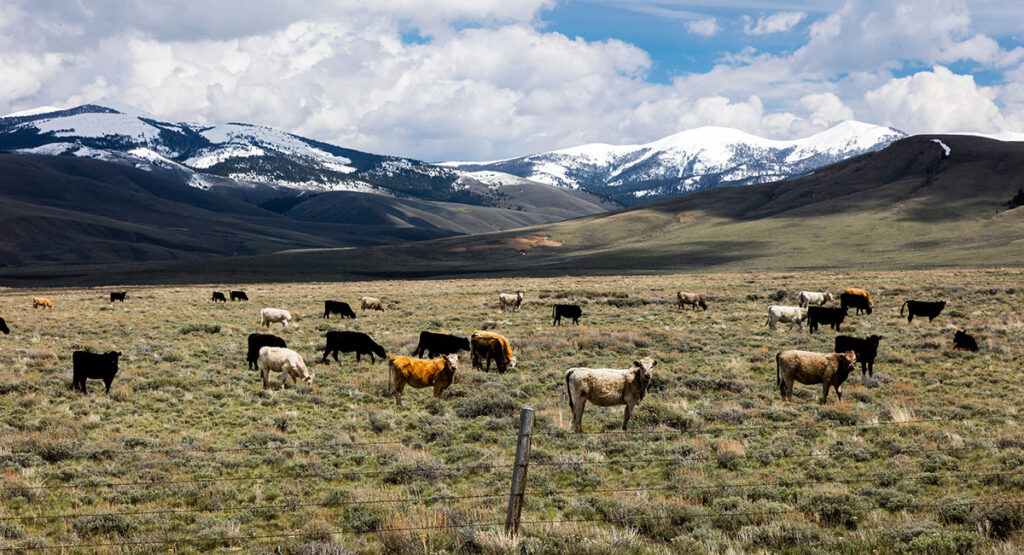 Agriculture is the number one industry in Montana with cattle at the very heart of the business.
Cattle ranching has been central to Montana's history and economy since 1850s. First cattle arrived in Montana in the 1830s. Cattle was used to feed those at trading posts. In the 1850s ranching was concentrated in the Deer Lodge Valley area. The gold rush created a huge demand for cattle in the 1860s.
Today cattle and sheep ranches dominate in the state with about 40 million gallons of milk naturally produced in Montana.
3. High Value and Low Cost
Montana's rich natural resources and accessible terrain makes it a valuable investment.  The property taxes are low when compared to other states, making purchasing a Montana ranch here very affordable.
4. RANCH AS AN INVESTMENT
There are multiple ways to earn income from owning a ranch in Montana.  Leasing land to an operator for livestock can be one of your ways to achieve a great return on your investment.  You can also allow to run others' cattle on your property or directly operate your own ranch. 
5. RECREATION AND TOURISM
A booming tourism sector creates additional opportunities to generate income from your Montana ranch. From providing accommodations to restaurants, and horse ranching, there are many ways to generate profits on your Montana ranch.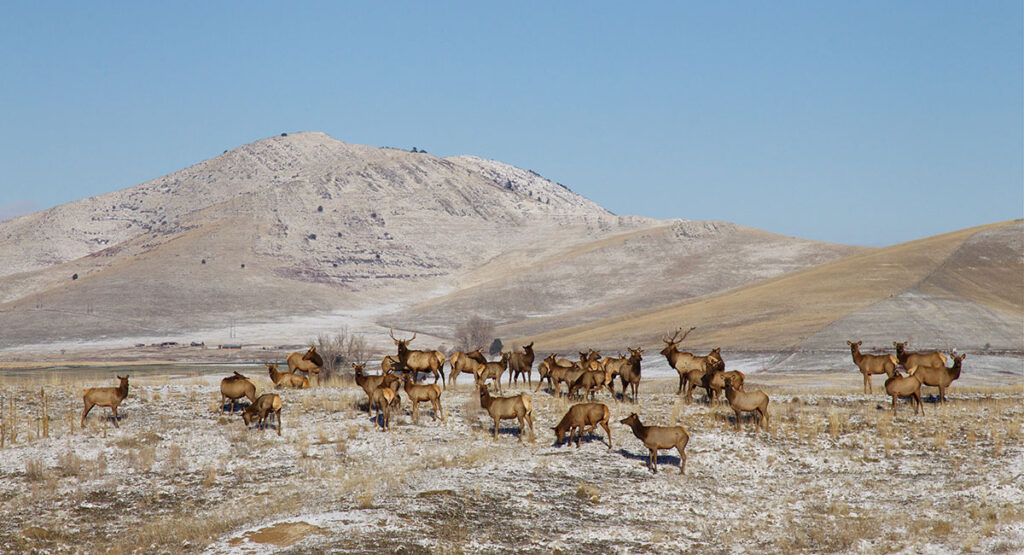 For the big-trophy hunters, Montana is a top destination in the country. You can find black bears, mule deer, white-tailed deer, mountain goats, pronghorn antelope, mountain lions, Rocky Mountain elk, Shiras moose, bighorn sheep, and bison. 
In our inventory, you can find this historic ranch (established in 18910 and  located about 7 miles west of Saco, Montana and about 20 miles east of Malta.
All of the direct monetary benefits of owning a ranch in Montana cannot outweigh the fact that Montana is one of the best places to live in the nation. With many higher education facilities, endless outdoor and recreational activities at your fingertips, and friendly communities, this is just one of the top 8 reasons to buy a ranch in Montana. 
First inhabited by Native Americans, the State of Montana has a rich history. It was discovered by the Lewis and Clark Expedition in the 1800s. In the 1860s, the gold rush caused a big move of people into the mountains while the cattle ranches settled in the grasslands.  Passage of the Enlarged Homestead Act in 1909 brought tens of thousands of homestead farmers into the state looking for inexpensive land.