Hunting and Recreation Opportunities in Polk County, Texas
Polk County, nestled on the Trinity River's eastern bank, contains many hardwood forests, rivers, and streams,  plenty of farmable land. As a part of the East Texas Timberland region, many portions of this land function well as hunting land as over half of the region is covered in forests. If you're looking to lease land for hunting, or go out yourself this season, ranches in Polk County contain many wildlife species. Native to this region are various waterfowl, bobcats, Texas Whitetail Deer, and hogs. The hardwood bottoms and creeks create excellent habitats for these animals as well as migrating ducks during the winter seasons. The creeks, streams, and lakes are also great for fishing, native to the area are bass, catfish, various sunfish, carps, gar and various other species.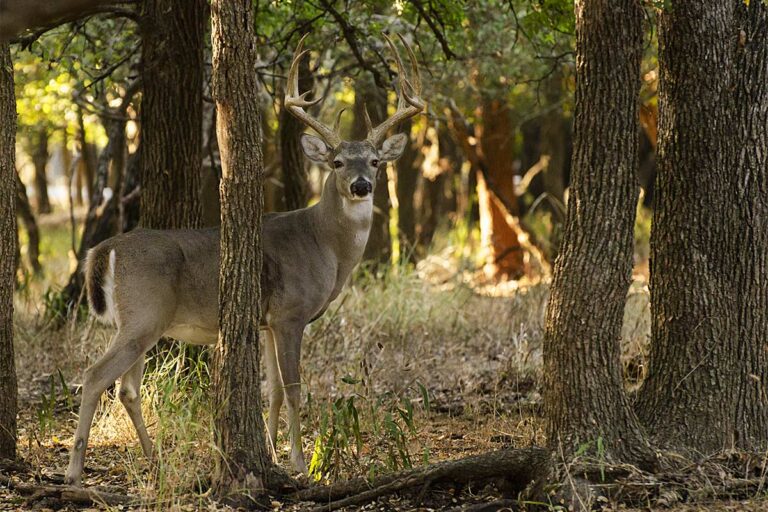 In addition to hunting, Polk County also has land that lends itself well to hiking, camping and ATV riding. Around an hour and a half from Houston, this county provides a great place for weekend camping trips away from the city. There are many types of wildflowers that grow in the meadows and lush forests. Hikes through this land can encounter many types of interesting natural flora and fauna. There are also many streams and rivers winding through the area, connected to Lake Livingston which is used by many for fishing, watersports, camping, kayaking and more.
The ranches in this county are highly sought after because of their proximity to Houston while containing great hunting land. One example of this is the Four Bridges Ranch, which is a 148-acre lot with a four-bedroom lodge. This property is near the Trinity River which flows into the Trinity Bay that drains into the Gulf of Mexico. This property would make a great hunting land and could be developed into first-rate waterfowl impoundments. This would not only increase the number of waterfowl on the property but also increase the value of the property itself. 
As for farmland, Polk County has deep reddish and clay topsoil that make up prime farmland in almost 40 percent of the county. This land can be used for various grains, corn, cotton, rice and wheat, additionally it can be utilized for sunflowers, peanuts, sugarcane and much more. Fruit trees can be grown as well, Texas has an increasing number of vineyards and orchards. If you're looking to farm, hunt, hike, fish or all of the above,
Polk County
is a great place to purchase a ranch.